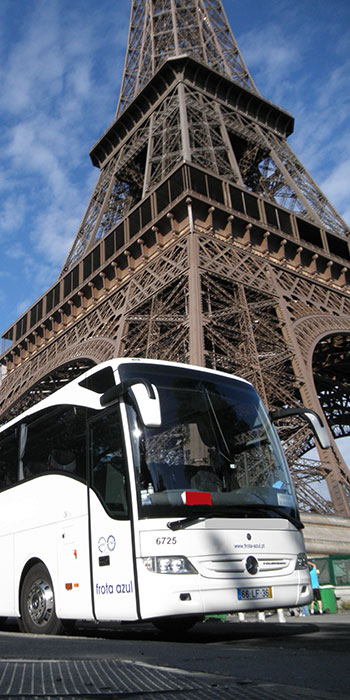 Tours
Frota Azul offers a variety of solutions for this type of service, whether the tour is entirely within Portugal, a little farther afield, such as Spain or Morocco, or even anywhere else in Europe.
Transfers
Frota Azul provides the necessary means for this type of service, including transfers to and from airports, seaports, railway stations and hotels, always ensuring the most suitable vehicle for your particular needs.
Excursions
Frota Azul provides you with the most modern and comfortable vehicles for your excursions.
Other Services
If you need a more customised or specialised service, Frota Azul has a huge range of coaches with a variety of specifications to ensure that you, our customer, will be completely satisfied with our services.